A Personal Portrait: Canadian Diplomat, Glyn Berry
When we speak to the various military members that we've met across Canada, we often ask the cirumstances that led to their deployment to Afghanistan.
In the majority of the cases, we hear straight from our troops that they requested specifically to serve overseas. In many cases we hear phrases such as "I begged my commander to let me go" or "I made several requests until they finally agreed to let me go".
They acknowledge the dangers that exist and yet they are determined to deploy to participate in Canada's mission to assist the innocent Afghan people.
This same determination and compelling need motives more than our troops. We have several civilians who serve in Afghanistan as well.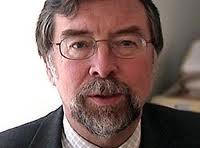 Today we profile a Canadian diplomat who was following his passion when he lost his life in one of the most violent regions of the world.
Mr. Glyn Berry, a longtime Canadian diplomat had volunteered for duty in Afghanistan, where he was on a mission to foster peace and stability in a country racked by poverty, strife, and all forms of hardship.
Using gentle diplomacy and promises of aid and advice, the scholarly, ebullient Berry was determined to demonstrate that Afghanistan could have a happy ending, despite a growing spate of bombings and assassinations.
Having served with Canada's Foreign Affairs since 1977, the 59-year-old Berry left his post in August as political counsellor at the United Nations' Canadian mission for the far more dangerous assignment of serving as political director of the Canadian Provincial Reconstruction Team, coordinating reconstruction projects from the violence-plagued southern region of Kandahar.
It was on a main road on Jan. 15, about a kilometre southeast of Kandahar city, where he was killed.
Travelling in a military convoy of heavily-armoured Mercedes jeeps, Berry died when a suicide bomber approached in a nearby vehicle and detonated his haul of explosives. Two other civilians were killed in the incident and ten people were wounded, including three Canadian soldiers, MCpl. Paul Franklin, Pte. William Edward Salikin and Cpl. Jeffrey Bailey.
At a news conference, Berry's widow Valerie spoke about how important her husband felt his work was, "and how much he felt that he was making a difference working with real people to change lives."
Berry moved to Canada in his 20s after growing up in Barry, South Wales. He joined the foreign service in 1977 and took postings around the world, including Norway, Washington, Havana and London.
In 1999, Berry was assigned as senior political counsellor in Islamabad, Pakistan, and was serving as high commissioner when the region was plunged into war following the Sept. 11 attacks.
In 2002, Berry joined the Canadian mission at the UN headquarters where he chaired the General Assembly's committee on peacekeeping operations.
He was sent to Rwanda where he was part of an inquiry on Canada's peacekeeping role in the country and filed a report in 2004.
Gilbert Laurin, who worked with Berry for several years, described him as a leader who fought to protect civilians when their governments would not.
"He was one of those enthusiastic people who take on challenges and don't shirk from things that are at the limits of their reach," said Laurin, Ottawa's deputy permanent representative at the UN.
Berry was the first foreign service officer to be killed in the line of duty in more than 40 years.
A Canadian Forces C-130 Hercules transport aircraft carried Berry's flag draped coffin home to England. It was carried from the plane in a solemn procession by the same soldiers who were in the convoy in which Berry was attacked and killed. A funeral service followed at London's St. Martin-in-the-Fields church on Trafalgar Square.
Berry is survived by his wife, Valerie, and two sons, Rhys and Gareth. We know how very proud they were of their husband and father and we hope they realize how proud Canadians are of his service and sacrifice.
Please take a moment to look back on some of our other stories as our crew enjoys some days off.
- with files from CTV