Dave Sopha and Dave Devall at Portraits of Honour Gala in Cambridge on February 16th.
Richard Pigeau 519 650-0148 [email protected] or
Terri Sopha 519 500-3636 [email protected]
Official Video
Check out some of these feature media stories:
---
Thank you for supporting the Portraits of Honour National Tour!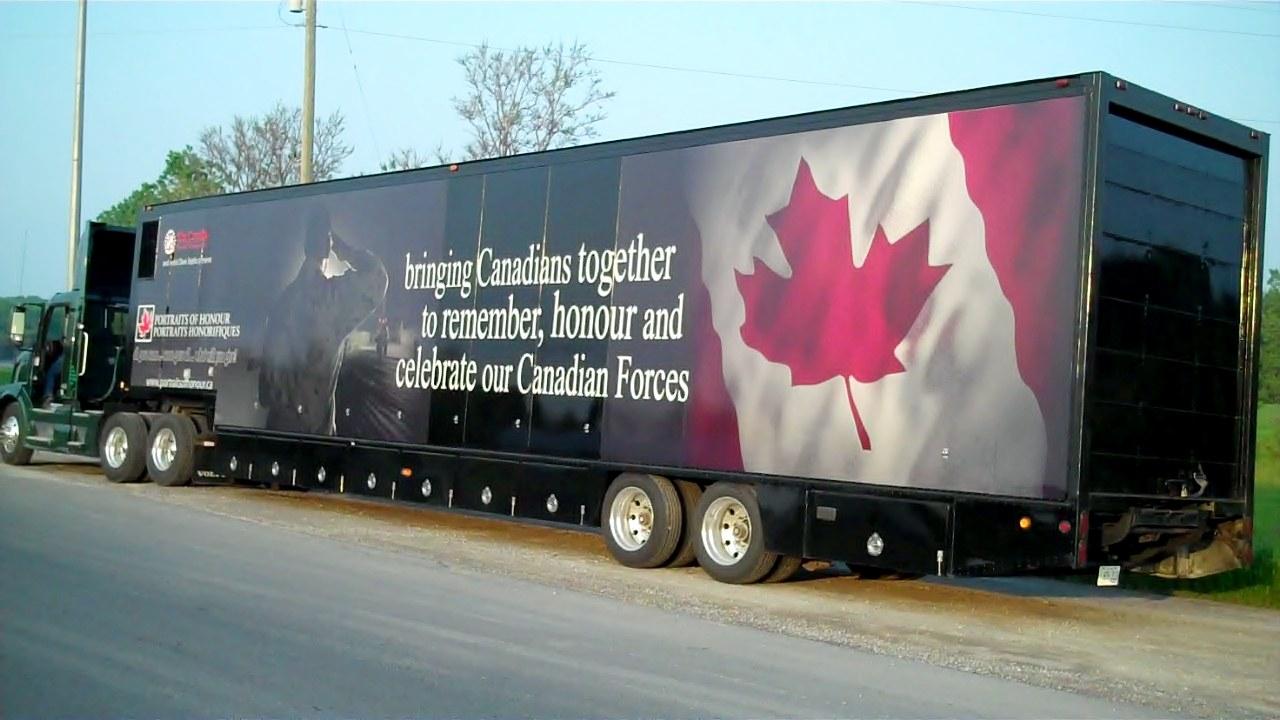 With the Portraits of Honour mural nestled again in the studio space at Kin Canada's National Headquarters, the national tour has concluded; but the project remains very much alive.
There is a tremendous amount of work yet to be completed. We still have over twenty five event hosts working on their event reporting and waiting for their sponsors and donors to make their pledged contributions.
"National Treasure" made available by the extraordinary talents of Dave Sopha. We accomplished our main goal: At each tour stop we brought Canadians together to remember, honour and celebrate our Canadian Forces.
Please visit this site regularly for other updates as they become available. Again, thank you so much for your continued support of this National Project.
Our troops need your support!
Many of our brave soldiers, sailors and aircrew have returned physically injured. Thousands more will return to suffer the emotional stress of combat for years to come. And many will not come home alive.
Each man and woman who proudly wears the uniform of the Canadian Forces made the choice to protect and care for those who needed their help. Now it's time for Canadians to make a choice … a choice to protect and care for the soldiers, sailors, aircrew, and their families who now need our help.
The Portraits of Honour provides Canadians from coast to coast with an opportunity to honour and celebrate our Canadian soldiers, pay respect to those who've made the ultimate sacrifice and to recognize the challenges that face those who will return home with lasting physical or emotional injuries.